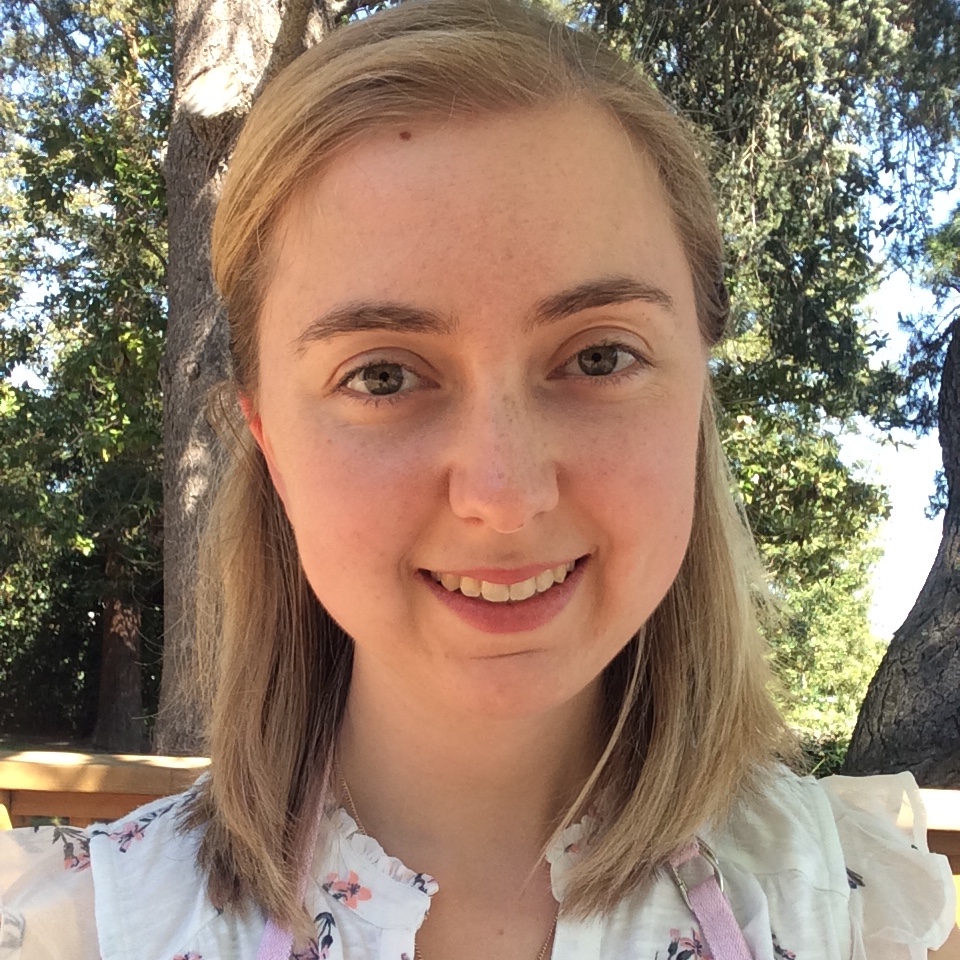 Chef Melissa Shaffer, one of our Holistic Chef Online Culinary Program instructors brings us a plant-based Herbaceous Smashed Chickpea Salad recipe, perfect for the summer!
Plant-Based Lunch Options
One of my ongoing culinary endeavors is to come up with filling plant-based lunch options that can be used in multiple ways and make lunchtime easier during the week. I love a big salad for lunch, especially in the warmer months, but preparing toppings each day can be time consuming.
That's why I typically gravitate towards hearty bean or grain-based salads that I can pile on top of some greens to make a complete and satisfying meal.
Smashed Chickpea Salad Recipe
This smashed chickpea salad recipe is reminiscent of a classic tuna or chicken salad. By combining chickpeas with sunflower seeds, we create a complete protein with all the essential amino acids. Raw shallots add a pleasantly sharp aroma, while celery contributes a satisfying crunch.
Unsweetened non-dairy yogurt is used in place of mayonnaise, which keeps it plant-based and adds some probiotic benefit. Finally, fresh herbs add a plethora of micronutrients and vibrant flavors.
Foundational Culinary Skill of Seasoning to Taste
This recipe also offers an opportunity to practice the foundational culinary skill of seasoning to taste. As a chef, this is the most important skill that you can learn, and it was the most transformative thing that I learned in culinary school. I hear many people express fear at deviating from a recipe.
However, there are many reasons why a recipe may need tweaking. The time of year may impact the flavor, acidity, or sweetness of your produce. The brand of ingredient you purchase may have a slightly different flavor than the one the recipe writer used. Taste your food while cooking and before serving, and don't be afraid to trust your palate and adjust accordingly.
In this recipe, you are free to make modifications. Use more or less capers, depending on your preference. Substitute the celery for pickles, if that's your jam! Use whole grain mustard in place of the Dijon. Mix up the herbs, or use lemon instead of vinegar, the world is your oyster! Just make sure to pause before finishing, taste, and adjust the flavors, especially the amount of acid and salt before serving.
Check out the recipe below and learn more about Chef Melissa by visiting our faculty page.
Herbaceous Smashed Chickpea Salad
Yields approximately 1 pint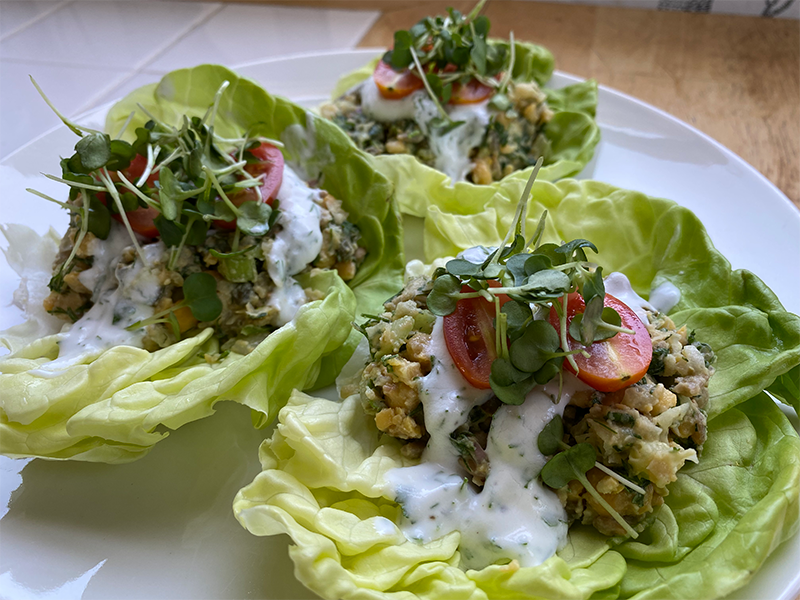 INGREDIENTS
1 can chickpeas, drained and rinsed
1 medium shallot (about 1/4 cup finely diced)
1 stalk celery (about ½ cup diced)
1/4 cup raw shelled sunflower seeds
1-2 Tbs capers
2 tablespoon fresh dill
¼ cup other fresh green herb of choice (e.g. parsley, scallion, chive, cilantro)
2 Tbsp unsweetened plant-based yogurt
2 tsp Dijon mustard
2 – 3 tsp apple cider vinegar, to taste
sea salt, to taste (about ¼ tsp)
freshly ground black pepper, to taste
INSTRUCTIONS
Add chickpeas to a large bowl and smash with the back of a fork, a potato masher, or a wooden spoon. Mash until about half of the chickpeas are broken down, and the mixture starts to come together.
Add sunflower seeds to a small skillet over medium heat. Toast until lightly golden and fragrant, stirring frequently to prevent burning. Transfer to a plate to cool.
Prepare remaining ingredients:

Roughly chop capers and herbs

Add all remaining ingredients to the bowl and stir until combined.
Taste and add more vinegar, salt, or pepper as needed.
Note: This salad can be made in advance and stored in the refrigerator, to be enjoyed over the next few days.
Serving Recommendations: Enjoy this salad in lettuce cups (with your choice of additional toppings like chopped cucumber, bell pepper, tomatoes, microgreens), on toast with avocado, with crackers, in a wrap, or piled on a green leafy salad.
Bonus Recipe: Improvise a quick sauce or dressing to drizzle on top by combining leftover yogurt with herbs and seasoning with salt and pepper.
Have Work You Love
Get the details on how to pursue a career as a Holistic Chef through Bauman College's 12-month ONLINE culinary school! Contact us to connect with an Admissions Representative today.