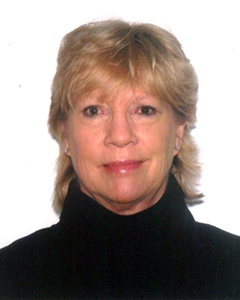 Fall is officially here! While leaves fall, our blood sugar tends to rise. Susan Arthur, instructor in our Nutrition Consultant Online Program, shares keys to managing your blood sugar this season.
Read why balancing blood sugar levels is so important along with finding tips on how to balance your blood sugar. You can also learn more about Susan Arthur and our other amazing instructors by visiting our faculty page.
What's not to Love About Sugar?
Autumn is approaching; longer nights, a crispness in the air, leaves turning color. Pumpkins are everywhere, Halloween costumes are being contemplated and created and the grocery store shelves are filled with bags of candy. And what's in all of that candy?
Sugar. What's not to love about it? In fact, humans are genetically programmed to seek out foods that provide glucose (sugar) because that is the most efficient way to fuel our cells. Early humans consumed sources of sugar that were quite different from those that we eat today and they had extremely active lives. The modern diet is much too high in sugar and the modern lifestyle, for many, is more sedentary, especially when compared to the food supply and physicality of our ancestors.
Sugar is an Addictive Substance
Our bodies are just not designed to metabolize the amount of sugar that shows up in our food supply today. Chronically elevated blood sugar levels created by a diet high in sugar and refined carbohydrates can lead to serious health issues. Hypoglycemia can stem from a highly refined diet because of the way glucose is metabolized. Conditions like insulin resistance, metabolic syndrome, and type 2 diabetes may eventually result from chronically high blood sugar. Currently, approximately 37.3 million Americans, about 1 in 10, have diabetes, and 96 million American adults, more than 1 in 3, have prediabetes. The long-term side effects of diabetes can be devastating.
 Sugar is an addictive substance as it triggers the reward centers in the brain. So, it is not surprising how many people struggle with this issue. The good news is that you can play an active role in restoring blood sugar balance and strengthening the foundations of your health and well-being.
Healthy Chocolate Fudge Truffles
Recipe adapted from: Sherri Hagymes
tosimplyinspire.com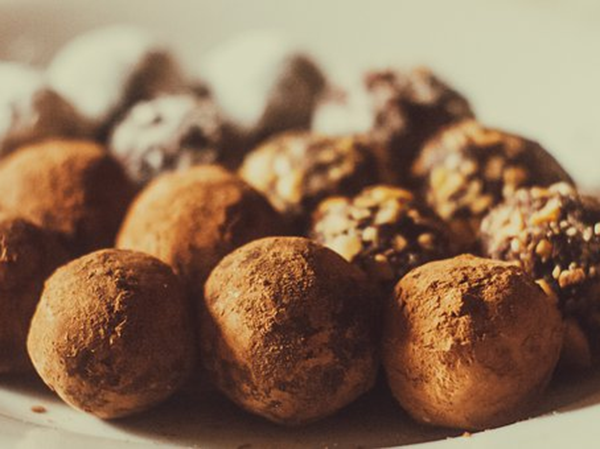 This high fiber, low sugar treat is a delicious and nutritious alternative.
INGREDIENTS
222 grams (about a 1.5 cups) Medjool dates
1.5 tablespoons natural nut butter (smooth or chunky)
1.5 tablespoons unsweetened cocoa powder plus 2 tablespoons for rolling
1 tablespoon milk (nut, oat, or dairy)
1 teaspoon vanilla
INSTRUCTIONS
Place all ingredients in a food processor and pulse until completely smooth, about 4 to 5 minutes
Place 1 tablespoon cocoa powder on a plate and spread out evenly
Moisten your hands slightly with water to prevent sticking
Scoop a tablespoon of dough and form it into a ball
Place all the balls on the plate
Sprinkle the top with the remaining cocoa powder
Roll balls around until fully coated
Other coating options: shredded unsweetened coconuts, chopped nuts.
Store in the refrigerator in an airtight container. Lasts about a week, but will be gobbled up long before that!
Have Work You Love
Get the details on how to become a Holistic Chef or Nutrition Consultant through Bauman College's ONLINE programs! Contact us to connect with an Admissions Representative today.