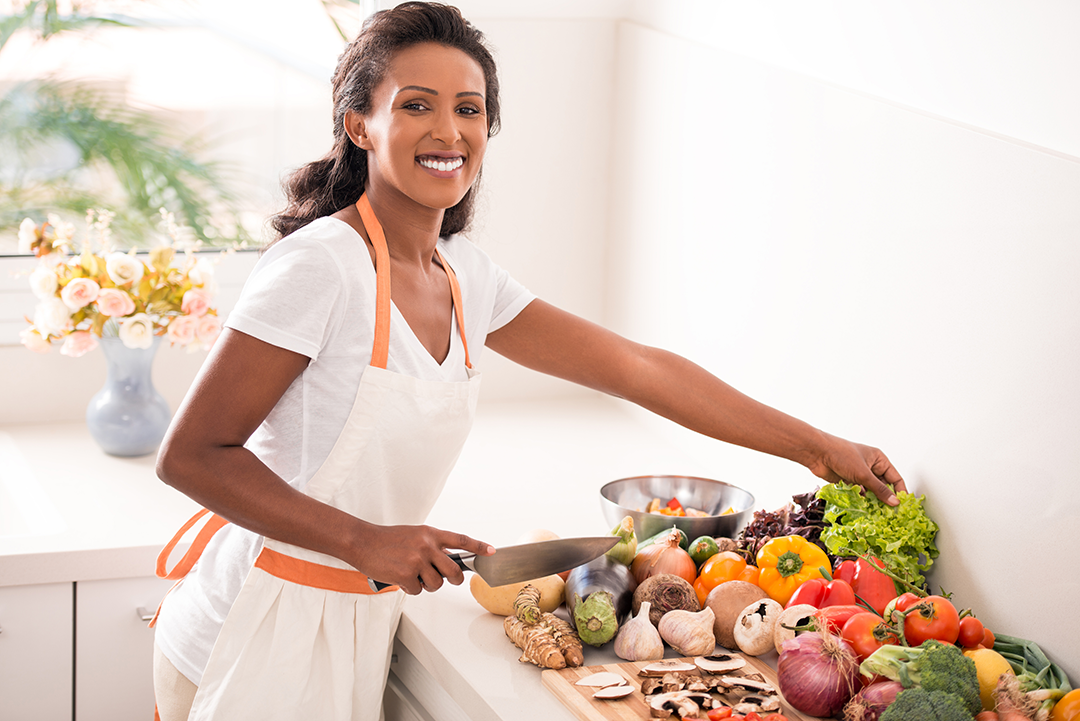 12-month Holistic Chef Culinary Program, 100% Online + Industry Externship
The Holistic Chef culinary program at Bauman College uniquely combines culinary technique and a nutrition-based philosophy with the entrepreneurial skills needed to build a career in service of others through food. Upon graduation, students can become personal chefs, private chefs, meal-delivery chefs, or dinner-party caterers to offer customized, healthful, and delicious food to their clients.
Upon completion of our 12-month, 100% online + industry externship Holistic Chef culinary program, you will have expertise in the following areas:
Culinary Foundations + the Eating for Health® Approach
Culinary Math, Knife Skills + Kitchen Safety
Large-Scale Food Preparation
Farm to Table Culinary Techniques
Cooking for Food Allergies + Sensitivities
Restorative Cooking + Menu Planning
World Cuisines + Flavor Profiles
Plating Styles + Culinary Showcasing
And More!
Our distinctive program blends classic culinary school with Bauman College's non-dogmatic approach to wholesome eating. Students learn how to meet their clients' needs by crafting meals based on their unique lifestyles, tastes, and dietary requirements, all the while creating delicious food by considering the importance of flavor, texture, and visual appeal.
Our curriculum considers disparities in food access and honors the importance of traditional foods and food preparations. The Holistic Chef culinary program also challenges the dominant paradigm of food industry careers, which often preclude health and self-care. Graduates find fulfilling and sustainable work in the food industry and are able to nourish themselves and those for whom they cook.
Our curriculum includes instruction on specialty diets and various circumstances, whether cooking for postpartum parents or athletes, teenagers or older adults, or vegan or paleo diets. Students become proficient in utilizing alternative and whole-food ingredients, and learn the importance of organic and sustainable sourcing of food, reducing food waste, and making healthy food attainable for all.
A strength of our program is the inclusion of the business skills and day-to-day operations needed to succeed as a personal chef, both taught in our entrepreneurship curriculum and throughout our culinary classes. While traditional culinary schools train almost entirely for restaurant work, we train personal chefs to provide the opportunity for a more sustainable and health-supportive culinary career with better pay, better hours, and a healthier approach to feeding people.
The 12-month, online Holistic Chef Program is composed of: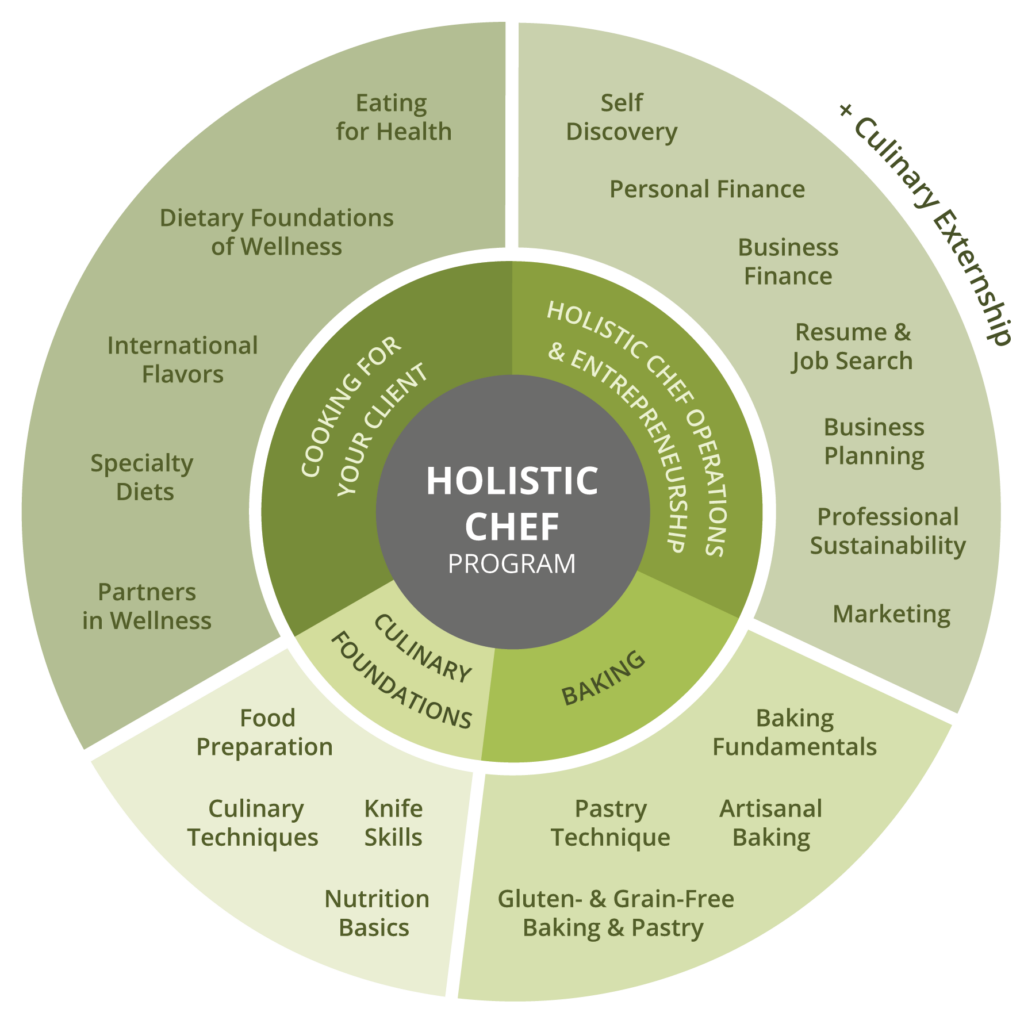 Kitchen Courses
Culinary Foundations trains students in a broad spectrum of culinary skills in food preparation, safety and sanitation, equipment, and culinary techniques. The education in this course provides the student with skills and confidence to work in a professional culinary setting, thereby providing a strong foundation for a culinary career.
Baking trains students in a broad spectrum of professional baking skills including classic traditional, gluten-free and grain-free bread baking and pastry techniques. Throughout the course proper food preparation with attention to safety and sanitation as well as cross-contamination considerations when using equipment for gluten-free clients will be emphasized. The education in this course will provide the student with the skills and confidence to work in a professional baking and pastry setting, thereby providing a strong foundation for a career as a traditional and alternative baking and pastry chef.
Cooking For Your Client trains students in wide-ranging skills necessary for a health-supportive personal chef. Such skills include cooking and food preparation techniques to maximize nutrient density and minimize food waste, utilizing diverse international flavor profiles, cooking with flexibility, efficiency, and budget consciousness, cooking within the parameters of various specialty diets and health considerations.
Culinary Career Courses
Personal Chef Operations + Entrepreneurship trains students on the non-kitchen aspects of a personal chef business and how to keep operations organized and sustainable. The education in this course is meant to increase the likelihood of client and personal job satisfaction as students learn the many considerations to starting and maintaining a successful and sustainable personal chef business.
Externship prepares students for finding and maintaining employment in the field of personal or private cheffing by providing them with a similar experience while under the supervision of Bauman College. The Externship is an opportunity for students to gain understanding, experience, and confidence before employment or entrepreneurship by providing them with this smooth transition from school to the workforce.Externship hours are supervised and may include working in the following settings:

Restaurants
Catering Companies
Business Corporations
Nonprofit Organizations
Resorts, Hotels, or Retreats
Food Production Companies
And More!

In-House Practicum trains students in a professional, but familiar setting under the supervision of culinary staff and faculty. The In-House Practicum provides students with an in-depth experience of all that goes into a culinary event, demonstration, or class.
Holistic Chef Career-Oriented Features
The Holistic Chef Program also offers resources and educational experiences which are directly beneficial to working as a personal chef, private chef, meal-delivery chef, or dinner-party caterer.
ServSafe® certification: Students receive their ServSafe® certificates in kitchen safety and sanitation. This certificate is an asset to chefs working in people's homes, to reassure clients that the chef is knowledgeable and competent in the best practices of food safety.
Modernmeal: Students receive access to our Bauman College recipe database on the Modernmeal platform. They learn how to use Modernmeal to create menus and shopping lists for clients and to connect with other culinary students and professionals.
Equipped with health-supportive culinary expertise, how to cook to support clients' individual health goals, and business and professional acumen, Bauman College Holistic Chef graduates find fulfilling work in the food industry while bringing individual and societal healing.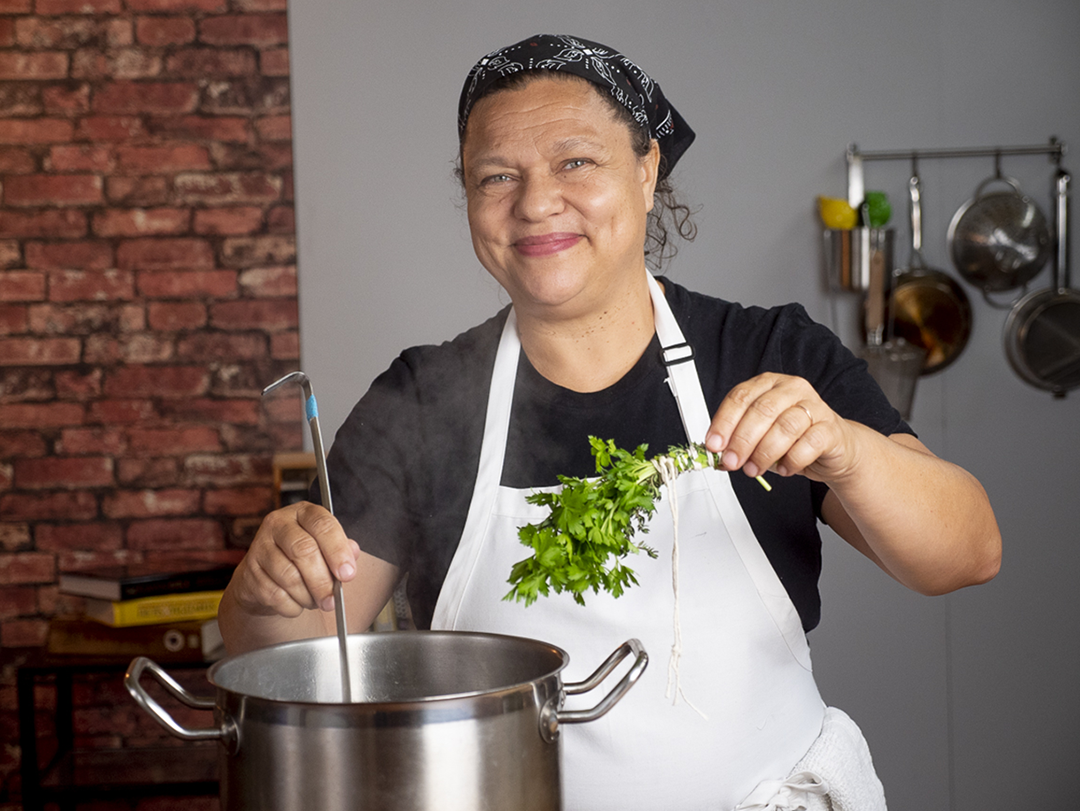 Tuition & Financial Aid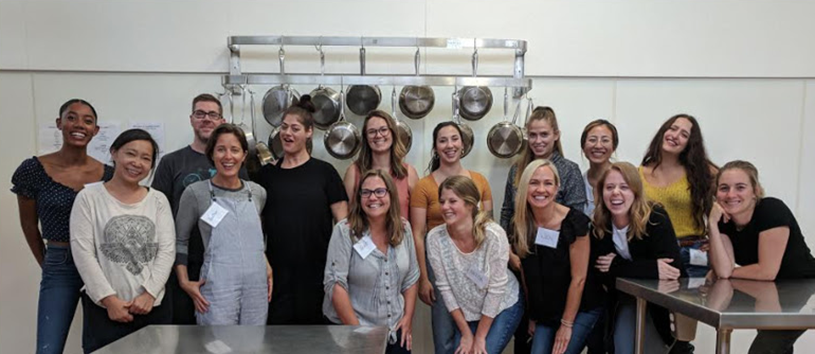 You can afford to go to Bauman College
The Holistic Chef and Nutrition Consultant programs are in the process of applying for all appropriate approvals to offer Federal Student Aid under the National Holistic Institute. To see what you may qualify for, please visit National Holistic Institute's Federal Student Aid Page.
Holistic Chef Career Opportunities
Being trained as a Holistic Chef opens the door to many opportunities across the country and globally. Whether you want to stay right where you are, practice in another state, or find work across the globe, there are a variety of job and business opportunities for our culinary graduates.
The Bureau of Labor Statistics projects chefs and cooks to have a faster than average growth rate in the next ten years.* Whether you prefer to work with your hands, want flexible hours, or are looking for a great self-employment opportunity, Holistic Chefs can look forward to exciting work opportunities in a growing variety of settings.
Some positions you may work in as a Holistic Chef include:
Personal or Private Chefs
Commercial Kitchen Chefs (Restaurant, Hotel & various food industry settings)
Caterers
Corporate Chefs
Retreat Center Chefs
Adventure Travel Chef, (rafting adventures, guided hiking adventures etc)
Chef to Mariners, Yacht Cruise, Merchant Mariners (Chief Cook)
Medical Facilities Chefs
Chefs for Non-Profit Organizations
Chefs working in partnership with Health & Medical Practitioners
School Chefs
Culinary Educators
Food Product Consultants
Recipe Testers
Culinary Bloggers & Authors
Food Photographers, Stylists
Meal Delivery Service Chefs
Food Product Chefs/Developers
Chefs offering Menu/Meal Planning Services
Wellness Center Chefs
Menu Development for smaller Private Care Facilities & Rehabilitation Facilities
Urban Farm Recipe Development Cooking Program Consultant
No matter where you go after Bauman College, you will have earned more than just a career. Bauman College was built to share our knowledge and heal the world through better nutrition. You will combine that philosophy with a strong foundation of culinary skills and therapeutic nutrition to improve the health of your clients and your community
Join our growing industry and discover the rewarding, flexible career you've always wanted.
*(https://www.bls.gov/)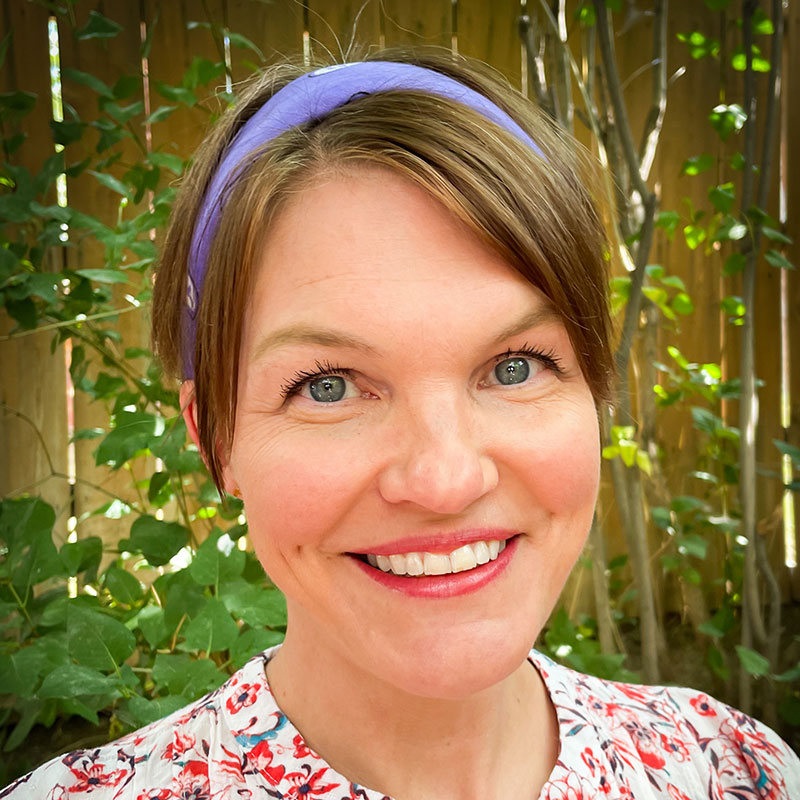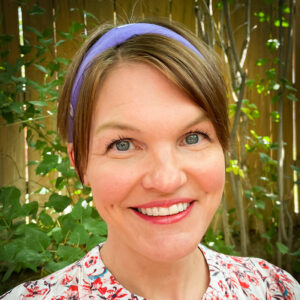 I completed the Holistic Chef program and it was the best decision I could have made for myself. Since graduating my husband and I bought a Bed and Breakfast where I am now running my own business and cooking for guests with a variety of dietary preferences at Loganberry Inn. It had always been a dream of mine to own a B & B and graduating from the holistic chef program gave me the confidence and skills to pursue that dream.

The program was a great introduction to so many techniques, specialty diets, world flavors and traditions, business, and getting real world experience through the externship has proven to be a valuable addition to the program. The instructors are incredibly knowledgeable and truly want every student to succeed. This isn't like trying to learn off of YouTube videos, this is real life experience and training. Attending the weekly classes and staying on pace with the lessons and cooking labs is intense but once you graduate you will be amazed at everything you learned and can do. You will be "thinking like a chef" and able to pursue your own dream!
Holistic Chef Graduate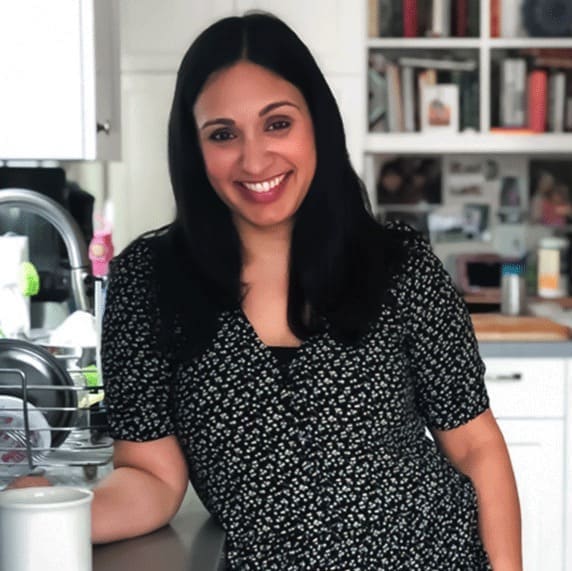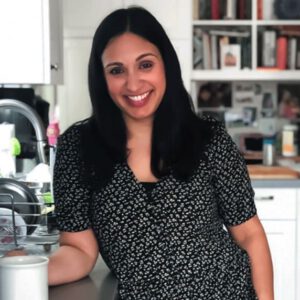 Bauman College gave me a foundation and understanding of how to cook for chronic health conditions using alternative ingredients, plant based, seasonal, organic whole foods. This foundation was very important for me not only personally but in my professional career. The skills I learned help me to become a better cook and recipe developer. Through my recipes, I'm able to provide solutions for people who needed to live without allergens that could potentially harm them.
Holistic Chef Graduate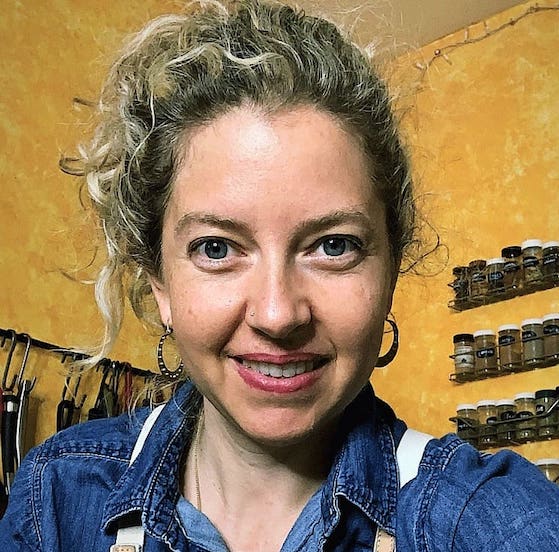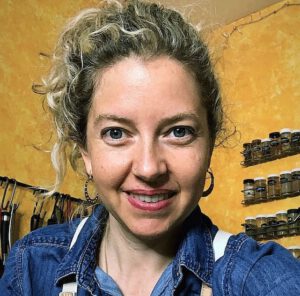 The curriculum is rich with value and learning and the instructors truly care that you make the most of your training. I found myself in exactly the right place, facing in the right direction with my career path stretching out before me in beautiful, satisfying ways.
Holistic Chef Graduate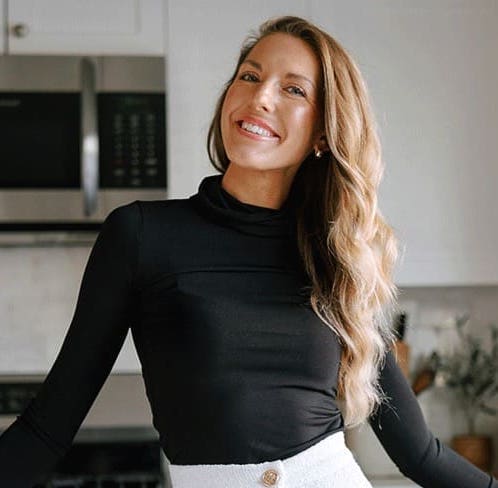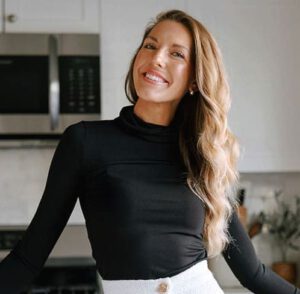 I just graduated from Bauman College (graduation day is 3/30/2022) & I'm just so blown away by how my education has up-leveled since attending here. My confidence with cooking has risen dramatically. The layout of the program, the deep-rooted education we've been taught has been much more than I ever could have dreamed of. We've gotten a MODERN CHEF's dream education to be honest. Bauman has taught me how to source properly, how to cook using ingredients that are better for the body & support healing all while making food taste SO DANG GOOD!!!
Holistic Chef Graduate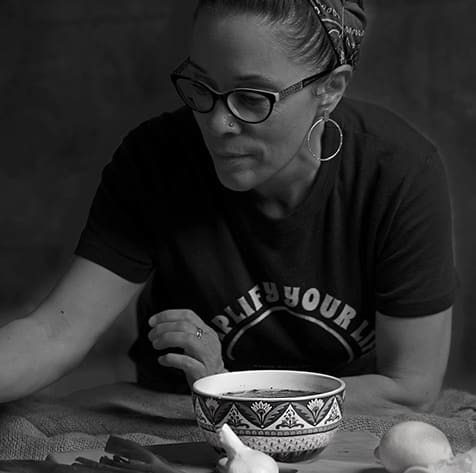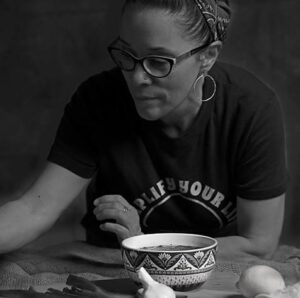 One of the best decisions I made was to enroll in the Culinary Arts program. I graduated with all the skills necessary to be successful as a Personal Chef, Cooking Instructor, and Caterer. Bauman's cooking instructors and staff are professional and supportive. The curriculum is comprehensive, unique, and practical. I immediately found employment as a personal chef to pro athletes as well as clients with health challenges. The knowledge and experience that I walked away with opened many doors which allowed me to explore different aspects of cooking including writing, recipe development, and meal plans. The opportunities are endless and the satisfaction of supporting others on their health journeys through food is magical. I really appreciate all the health benefits that my family and I have enjoyed from everything I learned at Bauman College.
Holistic Chef Graduate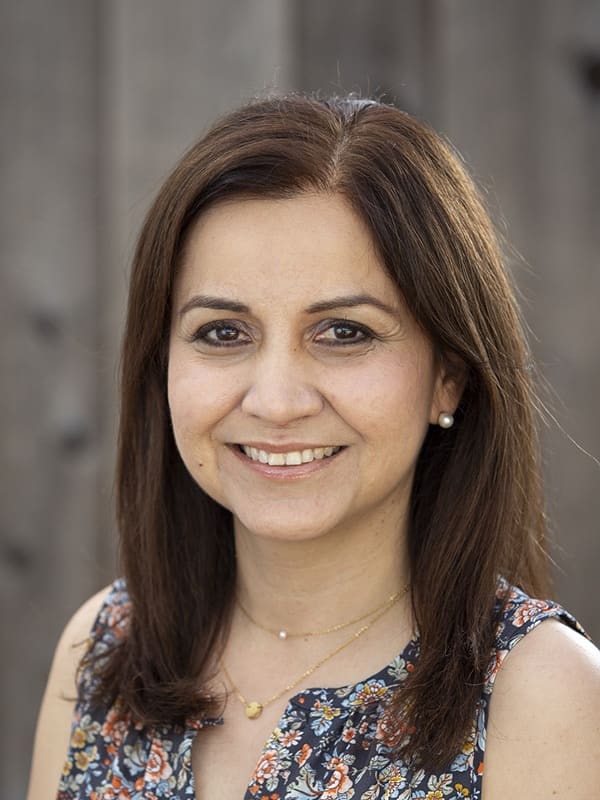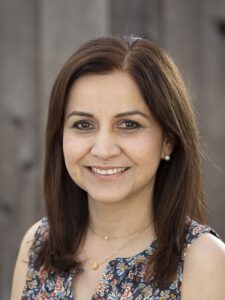 I graduated from the Natural Chef program a couple of years ago and it was a great experience for me. It was an intense and very complete program where we learned how to work around a commercial kitchen, safety, making healthy and nutritious food, new ingredients and tips from our instructors and International Cuisine. I would probably just liked to have known more about the work load before enrolling so I could have organized my time in a different way but it was worth the work.

Everything I learned in the program has helped me at two jobs already.
Holistic Chef Graduate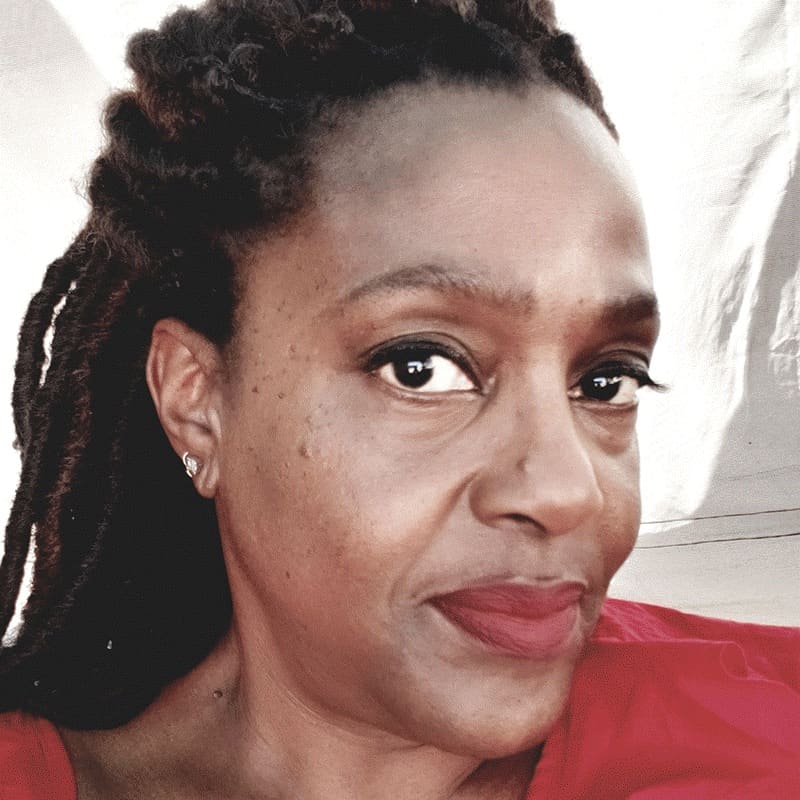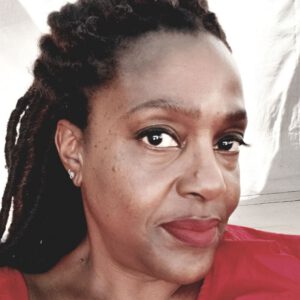 I am a recent graduate Class of November 2021 Holistic Chef. It was very challenging initially, but at the end of my journey, I'm very thankful to tough it out. I had a great mentor/instructor Chef Porsche, who is very supportive and won't let you give up on yourself. If you have a love for cooking and enjoy cooking for people, Bauman is a great place to develop your culinary skills. Thank you again, Chef Porsche and the very supportive administration staff at Bauman College.
Holistic Chef Graduate
Is a Rewarding Career as a Holistic Chef Right for You?
If you're interested in learning more about a career as a Holistic Chef and exploring whether this is the right path for you, click the "Get Info!" button to receive more information.
A helpful Bauman College admissions representative will answer all of your questions, from program details to career opportunities, and will help you discover the best option for you.
Learn more about our 12-month, 100% online + industry externship Holistic Chef Culinary Program Today.
Fill out the Get Info form or Call 800-987-7530