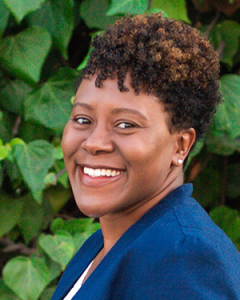 Are you curious about your career options as a Nutrition Consultant? Perhaps you are wondering how Bauman College can prepare you for a career as a Nutrition Consultant?
Tiffany Hunter, an instructor in our Nutrition Consultant Online Program, shares some tips on how to achieve the career of your dreams!
Check out the article below for Nutrition Consultant career tips. Also, you can learn more about Tiffany and our other amazing instructors by visiting our faculty page.
What exactly is a Nutrition Consultant (NC)? And can you build a successful career as an NC?
Nutrition Consultants (NCs) play an important role in promoting health and wellness specifically through optimal nutrition as well as lifestyle and behavioral factors.
The key role of a NC is to educate, inspire, and empower clients (and companies, communities, health practitioners, etc.) to make healthy food choices and implement and maintain healthy habits.
This role is especially important in today's world heavily burdened by chronic disease, malnutrition, and constant stressors.
For Nutrition Consultants who desire to build their own private practice, there is a large list of services that they can offer to clients. Specific services a Nutrition Consultant may offer include (but not limited to):
Nutrition and wellness research, client education and coaching
Nutritional analysis and meal planning
Nutrition and wellness consulting, classes, and support groups
Pantry makeovers, grocery shopping tours
Nutrition and wellness writer/educator/instructor/speaker
Corporate wellness and other group programs
And more!
Some Nutrition Consultants prefer to seek employment opportunities or have a hybrid of consulting work and part time employment. When searching for jobs, do not limit your job search to the term "Nutrition Consultant". This can be a great place to start, but consider searching similar vocations:
Holistic nutrition consultant
Nutrition coach
Nutrition educator
Conference/Public speaker
Workshop leader or teacher
Brand ambassador
In-store wellness practitioner
Nutritional product developer
Health writer, blogger, author
And many more!
It is important to be aware of services that Nutrition Consultants cannot legally offer
NCs are not legally able to diagnose, treat, prescribe, or manage specific health conditions. This role strictly falls under the practice of medicine and with other licensed health care practitioners.
NCs are most often not eligible for job opportunities designed specifically for RDs and/or CNSs in various settings.
However, NCs can work closely with medical and holistic healthcare practitioners. These licensed health practitioners can order tests, issue diagnoses, and recommend specific protocols for their clients.
It is recommended to check the Council of Holistic Health Educators website (www.holisticcouncil.org) frequently for specific laws regarding practicing nutrition in your state.
Bauman College can prepare you for a career as a Nutrition Consultant
During the Nutrition Consultant Program, you will have opportunities to work with sample clients.
After successfully completing Foundations of Nutrition and Therapeutic Nutrition courses, our curriculum will lead you through a Practicum course, where you will gain hands-on experience leading a nutrition education workshop series to the community. You will also complete a comprehensive Business course where you will finish with a completed business plan and resume!
Your education at Bauman will make you eligible to sit for the NANP Board Exam: nanp.org/board-certification.
You will also have access to Career Services to help you as you conduct your job search and/or prepare to launch your business.
Bauman loves to share success stories of students and alumni and promote them on our social media pages!
Have Work You Love
Get the details on how to become a Holistic Chef or Nutrition Consultant through Bauman College's ONLINE programs! Contact us to connect with an Admissions Representative today.