At our Open House this month, we'll be serving up delicious, health-supportive samples of two recipes from our Natural Chef program: Indian-Spiced Socca and Spinach, Mint + Coconut Chutney.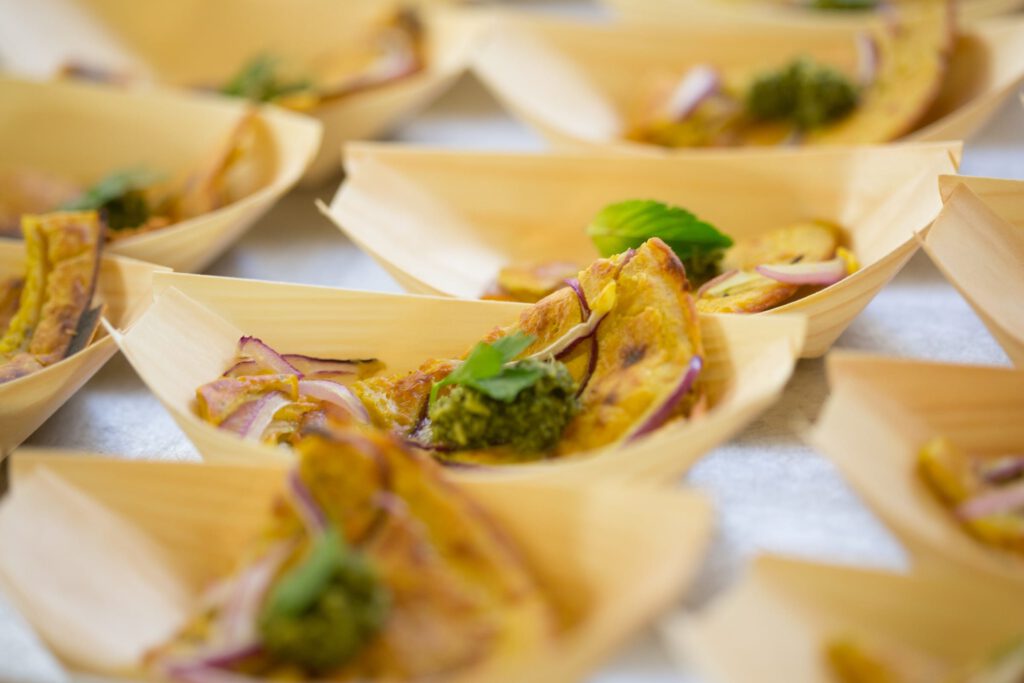 Indian-Spiced Socca
Socca is a gluten-free flatbread that originates from southern France. This recipe adds a twist to the traditional, simple street food by infusing it with savory and pungent Indian spices. The chickpea flour is higher in protein than other flours and boasts a high fiber content, making it great for blood sugar regulation.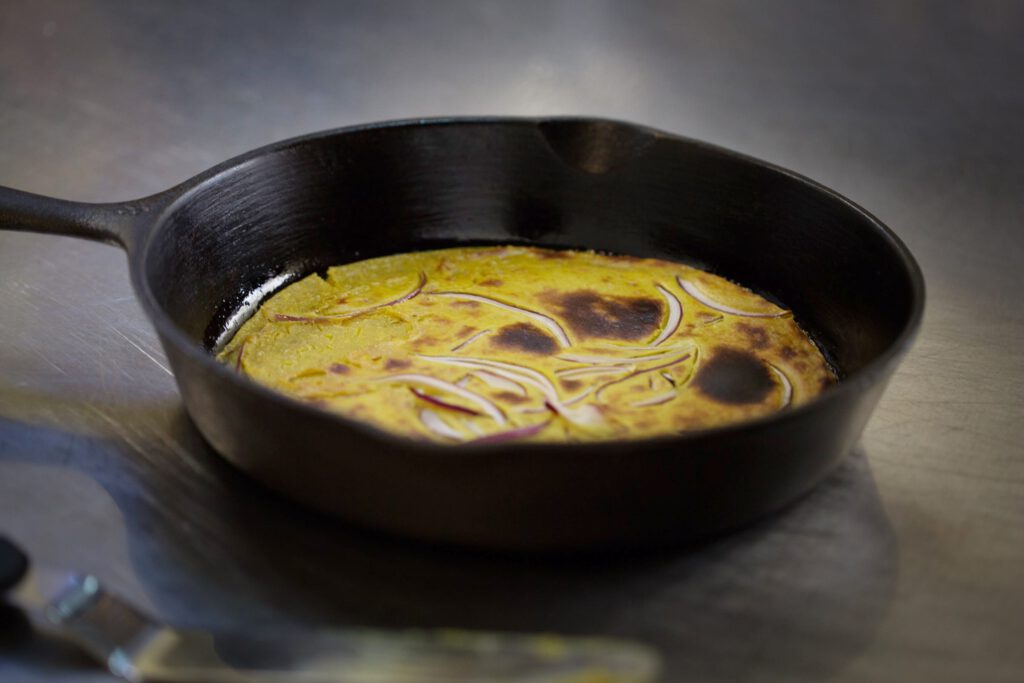 [b]Indian-Spiced Socca[/b]
Author:
Ingredients
1 1/2 cups chickpea flour
2 1/2 tsp sea salt
1 1/2 cups water, divided
3 Tbs coconut oil, divided
1 1/2 tsp black mustard seeds
1 tsp ajwain seeds
1 tsp cumin seeds
1 tsp turmeric
1 pinch asafoetida
1/2 medium red onion, thinly sliced
Instructions
In a medium bowl, combine chickpea flour, salt, and 1 cup water. When batter is smooth and there are no lumps, add in remaining water. Cover with a towel and let sit overnight.
In a medium-large cast iron skillet over medium heat, melt 1 Tbs of coconut oil. Add spices and stir frequently for about a minute. There should be popping noises and it will smell very fragrant.
Add in onion, stir to coat, and turn off heat.
Transfer onion and spice mixture to chickpea batter and mix thoroughly.
Carefully wipe out pan with a paper towel and place over medium-low heat.
Melt 1 Tbs of coconut oil in pan. When oil shimmers, add half of the batter to the pan. Cook for about 5–7 minutes, until the edges start to set and the bottom is lightly browned.
While socca is cooking, turn on broiler.
Transfer pan to broiler and cook for about 3–5 minutes, until the top is set and is lightly browned.
Remove from pan and place on a cutting board.
Repeat with remaining Tbs of coconut oil and batter.
Serve immediately along with Spinach, Mint + Coconut Chutney.
Spinach, Mint + Coconut Chutney
This tart and refreshing chutney elevates and complements the earthy socca. Spinach is a good source of zinc, which is needed to maintain a healthy immune system and for protein synthesis. Leftover chutney pairs well with roasted root vegetables, grains, or eggs.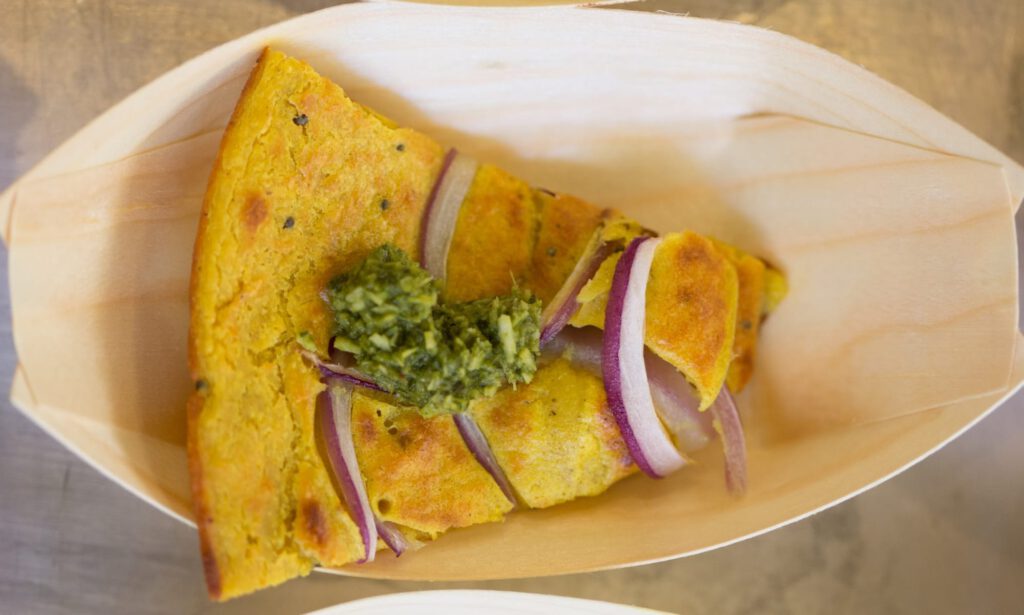 [b]Spinach, Mint + Coconut Chutney[/b]
Author:
Ingredients
3/4 cup coconut flakes
3/4 cup hot water
3 cups spinach, firmly packed
1/2 cup mint leaves, firmly packed
2 small limes, juiced
1 1/2 tsp salt
1 garlic clove
1 tsp coconut sugar
1 tsp red pepper flakes
1/4 cup avocado oil
Instructions
Place coconut flakes in a medium-sized bowl and cover with hot water. Let sit for 10–15 minutes until coconut is soft and pliable. Strain coconut and reserve water.
In a food processor, add all ingredients except oil and reserved water. Process until mixture is slightly chunky.
Turn food processor on and slowly add oil. If mixture is too thick, add coconut water, 1 Tbs at a time, to thin.
Taste and adjust seasonings.
Notes
Allergens: nightshades