Launch Your Career as a Professional Natural Chef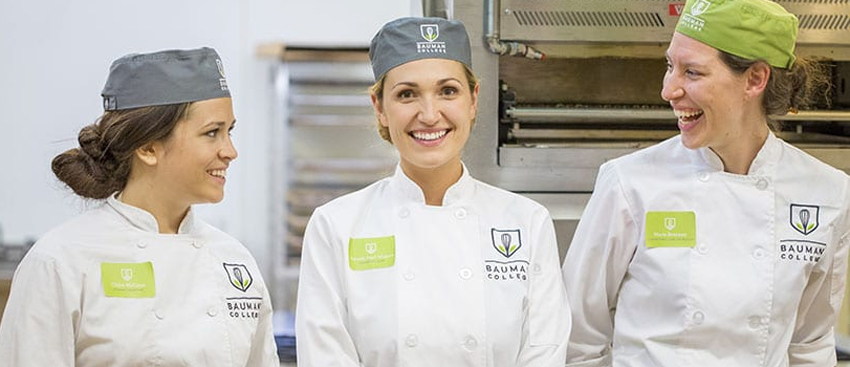 12-Month Online Natural Chef Culinary Program
The holistic Natural Chef Culinary Program at Bauman College uniquely combines culinary technique and a nutrition-based philosophy with the entrepreneurial skills needed to build a career in service of others through food. Upon graduation, students can become personal chefs, private chefs, meal-delivery chefs, or dinner-party caterers to offer customized, healthful, and delicious food to their clients.
In case you're wondering:  What exactly is a "personal chef" or "private chef"? Learn more.
Our distinctive program blends classic culinary school with Bauman College's non-dogmatic approach to wholesome eating. Also, students learn how to meet their clients' needs by crafting meals based on their unique lifestyles, tastes, and dietary requirements, all the while creating delicious food by considering the importance of flavor, texture, and visual appeal.
Lastly, a strength of our program is the inclusion of the business skills and day-to-day operations needed to succeed as a personal chef, both taught in our entrepreneurship curriculum and throughout our culinary classes. While traditional culinary schools train almost entirely for restaurant work, we train personal chefs to provide the opportunity for a more sustainable and health-supportive culinary career with better pay, better hours, and a healthier approach to feeding people.
Our graduates are prepared to work as:
Personal or Private Chefs
Caterers
Corporate Chefs
Retreat Center Chefs
Adventure Travel Chef, (rafting adventures, guided hiking adventures etc)
Chef to Mariners, Yacht Cruise, Merchant Mariners (Chief Cook)
Medical Facilities Chefs
Chefs for Non-Profit Organizations
Chefs working in partnership with health and medical practitioners
School Chefs
Culinary Educators
Food Product Consultants
Recipe Testers
Culinary Bloggers + Authors
Food Photographers, Stylists
Meal Delivery Service Chefs
Food Product Chefs/Developers
Chefs offering menu/meal planning services
Wellness Center Chefs
Menu Development for Smaller private care facilities and Rehabilitation facilities
Urban Farm recipe development cooking program consultant
Our Natural Chef Curriculum
Based out of Emeryville in Northern California, in the heart of the SF East Bay Area, near Berkeley, CA, our curriculum considers disparities in food access and honors the importance of traditional foods and food preparations. The holistic Natural Chef culinary program also challenges the dominant paradigm of food industry careers, which often preclude health and self-care. Graduates find fulfilling and sustainable work in the food industry and are able to nourish themselves and those for whom they cook.
Furthermore, our curriculum includes instruction on specialty diets and various circumstances, whether cooking for postpartum parents or athletes, teenagers or older adults, or vegan or paleo diets. Students become proficient in utilizing alternative and whole-food ingredients, and learn the importance of organic and sustainable sourcing of food, reducing food waste, and making healthy food attainable for all.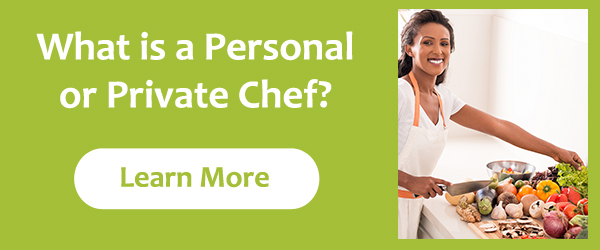 The Natural Chef Culinary Program is composed of: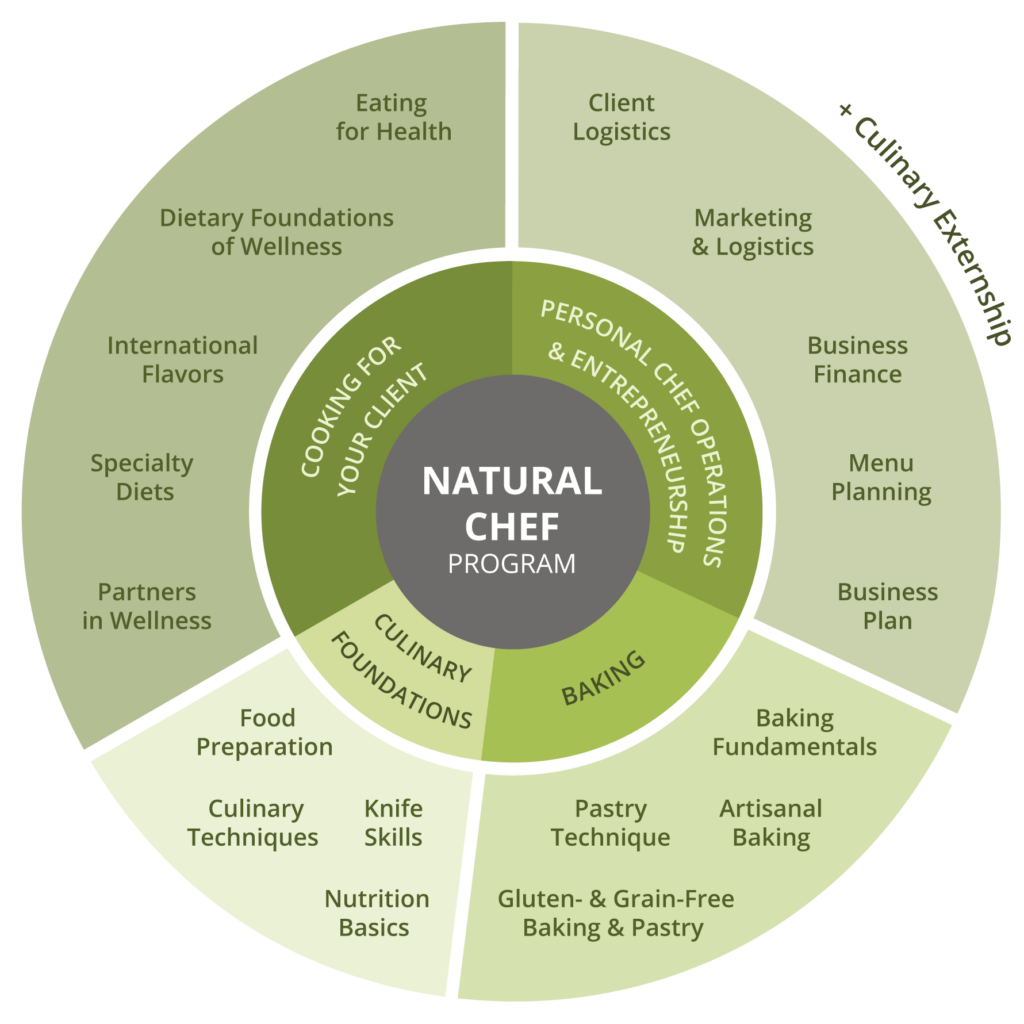 Kitchen Courses
Culinary Foundations trains students in a broad spectrum of culinary skills in food preparation, safety and sanitation, equipment, and culinary techniques. The education in this course provides the student with skills and confidence to work in a professional culinary setting, thereby providing a strong foundation for a culinary career.
Baking trains students in a broad spectrum of professional baking skills including classic traditional, gluten-free and grain-free bread baking and pastry techniques. Throughout the course proper food preparation with attention to safety and sanitation as well as cross-contamination considerations when using equipment for gluten-free clients will be emphasized. The education in this course will provide the student with the skills and confidence to work in a professional baking and pastry setting, thereby providing a strong foundation for a career as a traditional and alternative baking and pastry chef.
Cooking For Your Client trains students in wide-ranging skills necessary for a health-supportive personal chef. Such skills include cooking and food preparation techniques to maximize nutrient density and minimize food waste, utilizing diverse international flavor profiles, cooking with flexibility, efficiency, and budget consciousness, cooking within the parameters of various specialty diets and health considerations.
Culinary Career Courses
Personal Chef Operations + Entrepreneurship trains students on the non-kitchen aspects of a personal chef business and how to keep operations organized and sustainable. The education in this course is meant to increase the likelihood of client and personal job satisfaction as students learn the many considerations to starting and maintaining a successful and sustainable personal chef business.
Externship prepares students for finding and maintaining employment in the field of personal or private cheffing by providing them with a similar experience while under the supervision of Bauman College. The Externship is an opportunity for students to gain understanding, experience, and confidence before employment or entrepreneurship by providing them with this smooth transition from school to the workforce.
In-House Practicum trains students in a professional, but familiar setting under the supervision of culinary staff and faculty based in Northern California. The In-House Practicum provides students with an in-depth experience of all that goes into a culinary event, demonstration, or class.
Natural Chef Career-Oriented Features
The Natural Chef Culinary Program also offers resources and educational experiences which are directly beneficial to working as a personal chef, private chef, meal-delivery chef, or dinner-party caterer.
ServSafe® certification: Students receive their ServSafe® Manager certificates in kitchen safety and sanitation. This certificate is an asset to chefs working in people's homes, to reassure clients that the chef is knowledgeable and competent in the best practices of food safety.
Modernmeal: Students receive access to our Bauman College recipe database on the Modernmeal platform. They learn how to use Modernmeal to create menus and shopping lists for clients and to connect with other culinary students and professionals.
Equipped with health-supportive culinary expertise, how to cook to support clients' individual health goals, and business and professional acumen, Bauman College Natural Chef graduates find fulfilling work in the food industry within the SF East Bay Area, such as Emeryville, Berkeley, CA and beyond,  while bringing individual and societal healing.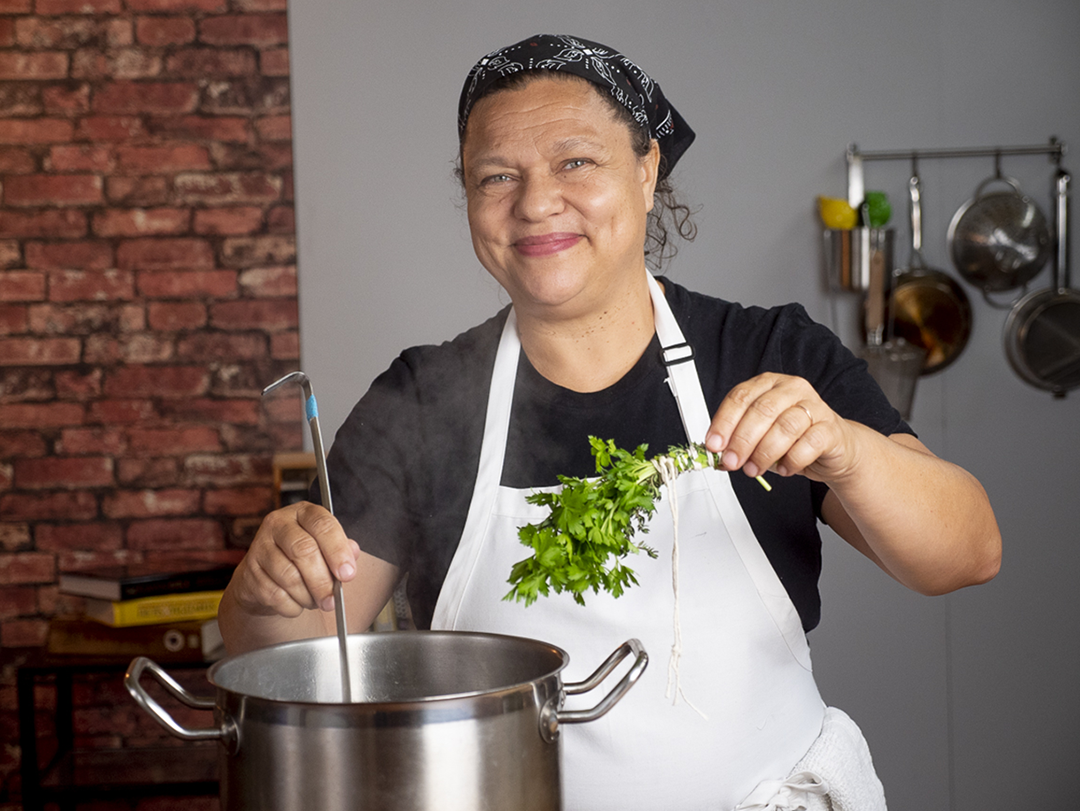 NOTE | At this time, the holistic Natural Chef Culinary Program is approved to enroll residents of:
California
Colorado
Hawaii
Mississippi
New Jersey
Ohio
We are actively pursuing approval for residents in other states.
Everything about the Natural Chef program at Bauman College prepared me for this work. I learned culinary techniques and foundational recipes, as well as basic nutrition information and how to source high quality ingredients. Additionally, I learned about dietary restrictions, food allergies, and how to cook using substitutions when working with restrictions. Every personal chef client I have had, is looking for a chef with this knowledge. I have found that if someone is choosing a chef over restaurant food or take-out, it is because they either want healthy organic food or have dietary restrictions.
Is a Rewarding Career as a Natural Chef Right for You?
If you're interested in learning more about a career as a natural chef and exploring whether this is the right path for you, click the "Get Info!" button to receive more information.
A helpful Bauman College admissions representative will answer all of your questions, from program details to career opportunities, and will help you discover the best option for you.