By Claire McCann, Bauman College Alumni + Kitchen Manager
My name is Claire McCann and I am the Kitchen Manager at Bauman College. My passion for food and desire to change our society's relationship with food brought me to the Natural Chef Training Program in the fall of 2015. Around the same time, I started working for Amphora Nueva, a local extra virgin olive oil and balsamic vinegar company based out of Berkeley, California—coincidentally, Bauman College sources all of its premium extra virgin olive oil from Amphora.
At work and in my studies at Bauman College, I learned a lot about the farming, sourcing, and processing of food. For example, in the extra virgin olive oil industry, the timing of the olive harvest and subsequent pressing or "crush date" determine the flavor, intensity, smoke point, and health benefits of the oil.
Olives are harvested twice a year, once in each of the world's hemispheres. The northern hemisphere harvests their olives around December, so the oils from California, Spain, Portugal, Italy, and other northern regions are the freshest available until around June, when the southern hemisphere harvests. Then, the oils harvested in countries like Chile, South Africa, and Australia are the freshest.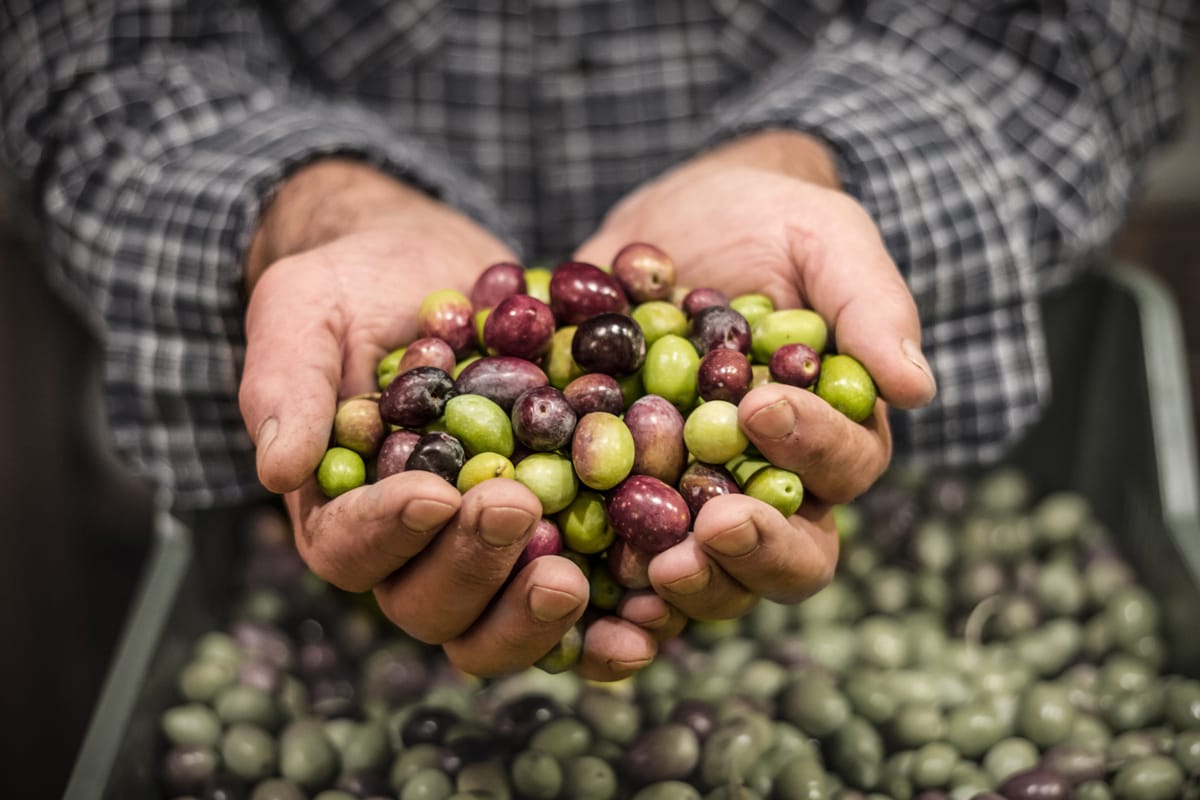 Olive trees must be planted far enough apart so that they do not compete for nutrients in the soil. In order to create extra virgin olive oil, olives are harvested when they are young, bright green, very hard, and have a bitter taste. This type of harvest is labor intensive because the olives are not yet fully ripe, which makes them tough to pull off the tree. Within six hours of the harvest, the olives must be pressed before they begin to oxidize and degrade. This time-sensitive process is difficult to accomplish, however, it is important because this method produces oil that is more flavorful, safer to cook with, and healthier. Though unripe olives yield less oil, they contain higher numbers of polyphenols—a powerful antioxidant.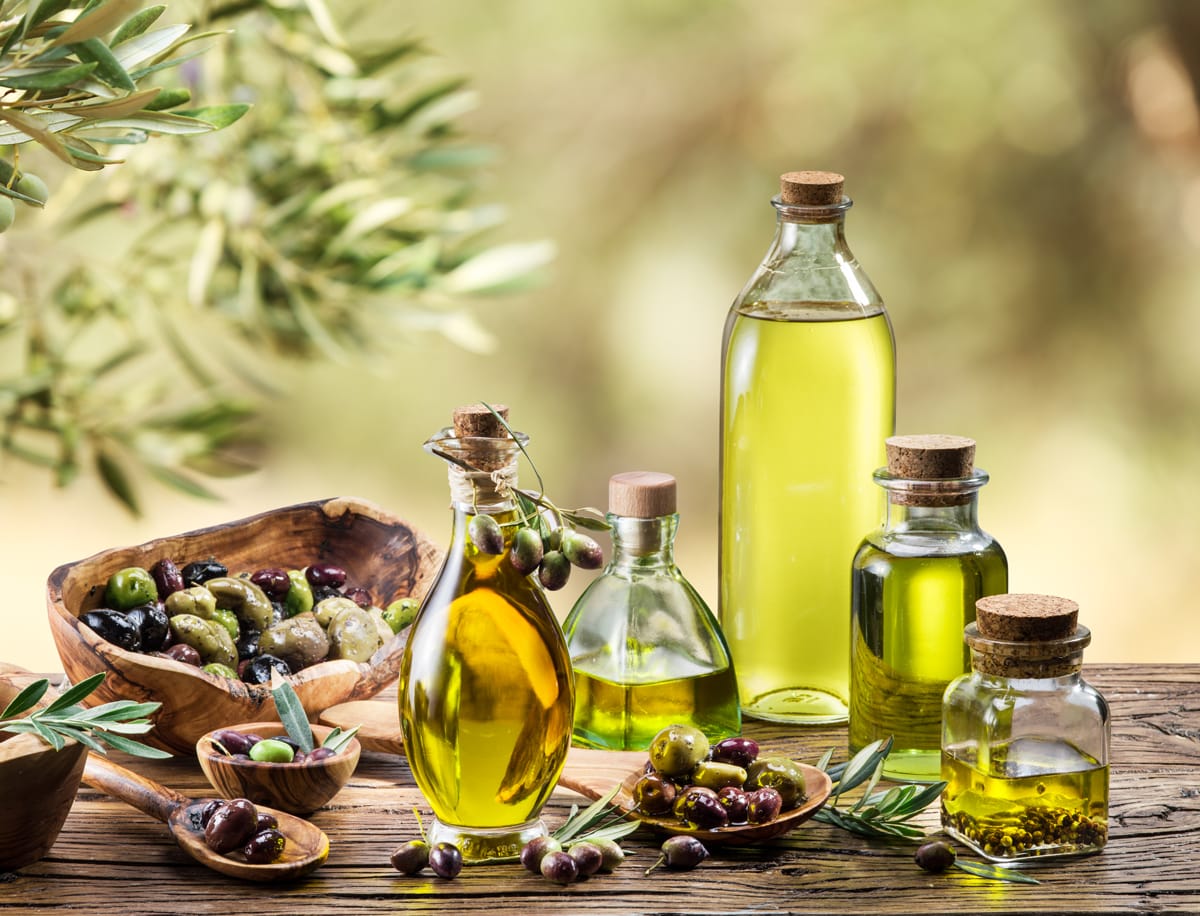 The extra virgin olive oils sold at Amphora Nueva are not only from farms all over the world, but are also sourced from different varietals of olives. Tasting the differences between our single varietal oils really highlights the contrasting flavor notes, intensity, and mouthfeel. We also carry fused and infused oils (scroll to the bottom of Amphora's FAQs page to read more) that range from citrus and herbs, to chilies and mushrooms.
At Bauman College, the Natural Chef students use fresh olive oils to drizzle over pasta with parmesan cheese and black pepper, in pestos and aiolis, to roast vegetables, and more. The following recipe is delicious, savory, and easy to prepare. This recipe can be made any time of the year by swapping the summer vegetables for more seasonally appropriate vegetables, like potatoes and squash.
Roasted Summer Vegetables with Parsley-Caper Sauce
Author:
Ingredients
1 large fennel bulb, trimmed, cut lengthwise into 12 slices
3 small leeks, cut into 1-inch half moons
1/2 lb green beans, trimmed
12 small carrots, trimmed
1/3 cup extra virgin olive oil, plus more for tossing vegetables
1/2 cup parsley, chopped
sea salt, to taste
black pepper, freshly ground, to taste
2 Tbs capers, rinsed
1 Tbs champagne vinegar
1 medium shallot, minced
2 tsp lemon juice
1 tsp lemon zest
Instructions
Preheat oven to 375°F.
Prepare two parchment-lined baking sheets. Arrange fennel slices and leeks in a single layer on one sheet. Arrange green beans and carrots in a single layer on the second sheet. Toss vegetables in just a little olive oil and sprinkle with salt and pepper.
Roast vegetables until tender, 25–30 minutes for the fennel and leeks, and 20 minutes for the green beans and carrots. Check half way through the roasting and stir the vegetables.
While vegetables are roasting, prepare sauce. In a food processor, add parsley, ⅓ cup olive oil, capers, champagne vinegar, shallot, lemon juice, lemon zest, salt, and pepper to taste and pulse until well combined.
Add all roasted vegetables to a large bowl and toss with sauce. Season with more salt and pepper if needed and transfer to a serving platter.